Depalletizer
ABCO's Robotic Depalletizer solution leverages
advanced machine vision and machine learning algorithms.
The solution consists of a 4- or 6-axis robot with machine vision
enabled by proprietary machine learning software.
Depalletizing
Depalletizing is a critical process in
distribution and fulfillment environments.
Unreliable unstacking can cause the
logistics operations to stall. Moreover,
unloading pallets is often a heavy and
time-consuming process.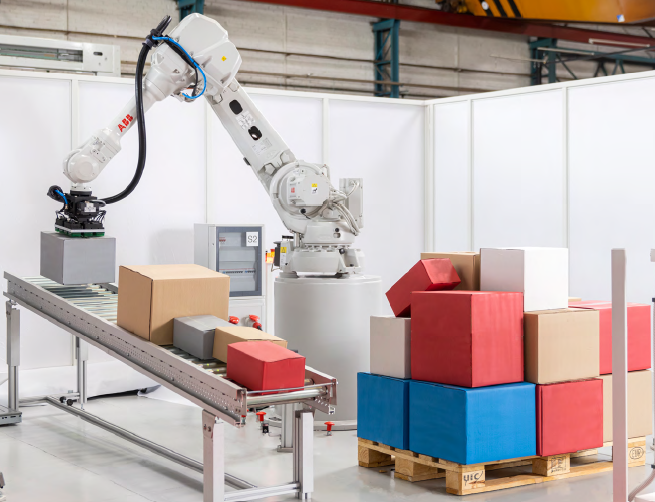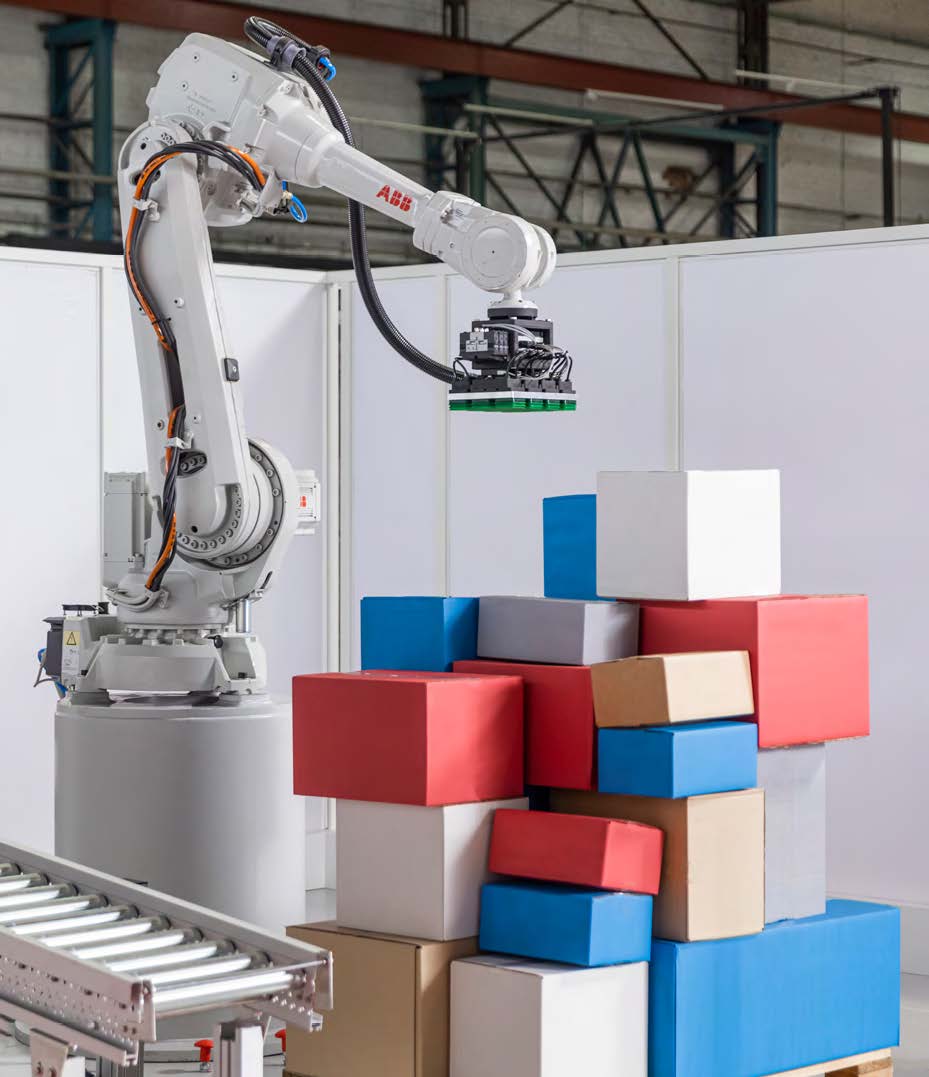 Speed and Accuracy with Advanced Vision Software
The vision system in ABCO's Depalletizer enables the robot to detect specific carton boxes on pallets, allowing reliable depalletizing of several different types of pallet loads. These include pallets made up of:
Flexibility for Multiple Markets
The flexibility that ABCO's Robotic Depalletizer solution offers allows the cell to be used in a wide range of e-commerce and inbound processes for multiple markets such as: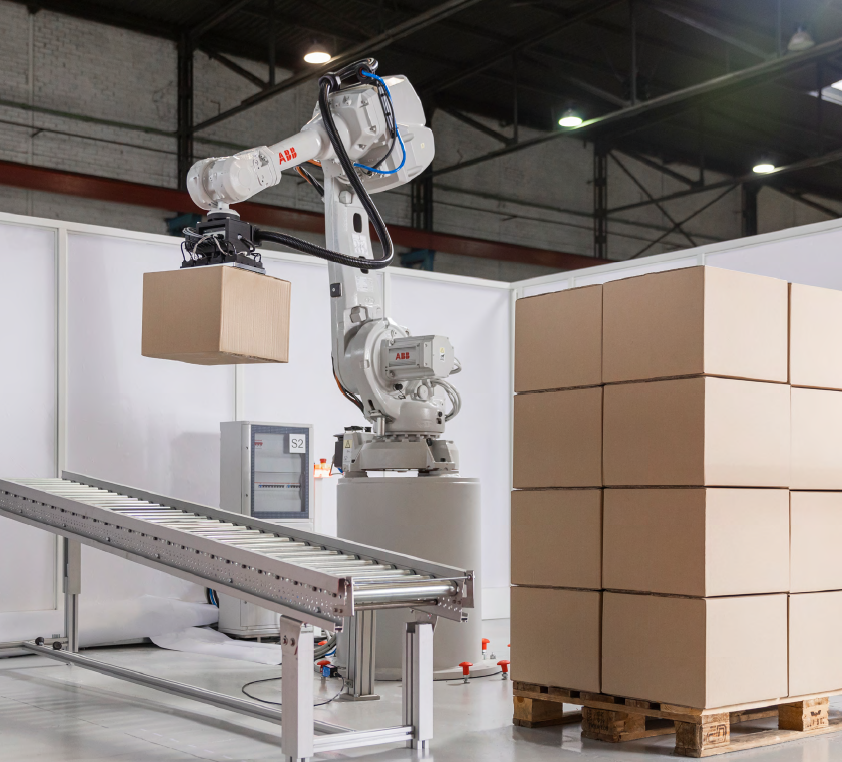 Depalletizer Application Information
Key Applications
Mixed case pallet depalletizing:


Mixed case pallets have a wide range of boxes with varying dimensions, weights, shapes and materials. They may have no defined layers of boxes and the boxes may be tilted and have uneven surfaces
Key Applications

Single case pallet depalletizing:


Pallets made up of a single type of box in defined layers
Key Application
Rainbow pallet depalletizing:
'Rainbow' pallets are pallets containing a number of different box types arranged in defined layers
Integrated Application Example:
Re-palletizing:
Robot depalletizes from incoming pallet – boxes are labeled, mixed or pallet types are changed – robot palletized boxes on new pallet
Integrated Application Example:
Feeding automated sorting systems:
The depalletizing robot fully depalletizes presented boxes one by one on to a conveyor belt feeding a sorting system
Integrated Application Example:
Depalletizing for put away:
Depalletizing where a robot depalletizes single boxes from pallets to feed automated storage systems
Trusted by Fortune 500 Companies & Industry Leaders Since 1977