Food & Beverage
ABCO is an industry leader in food and beverage automation. This is where we began nearly 50 years ago. We help our customers address labor shortages, increase worker safety, increase productivity, lower costs and improve quality.
Protein Processing
Protein processing facilities are some of the most challenging environments to work in. We work with our customers to automate processes which are dangerous and/or difficult to fill. We bring our decades of experience to improve the profitability of our customers and the quality of life of their employees while helping them feed the world.
Typical Applications We Serve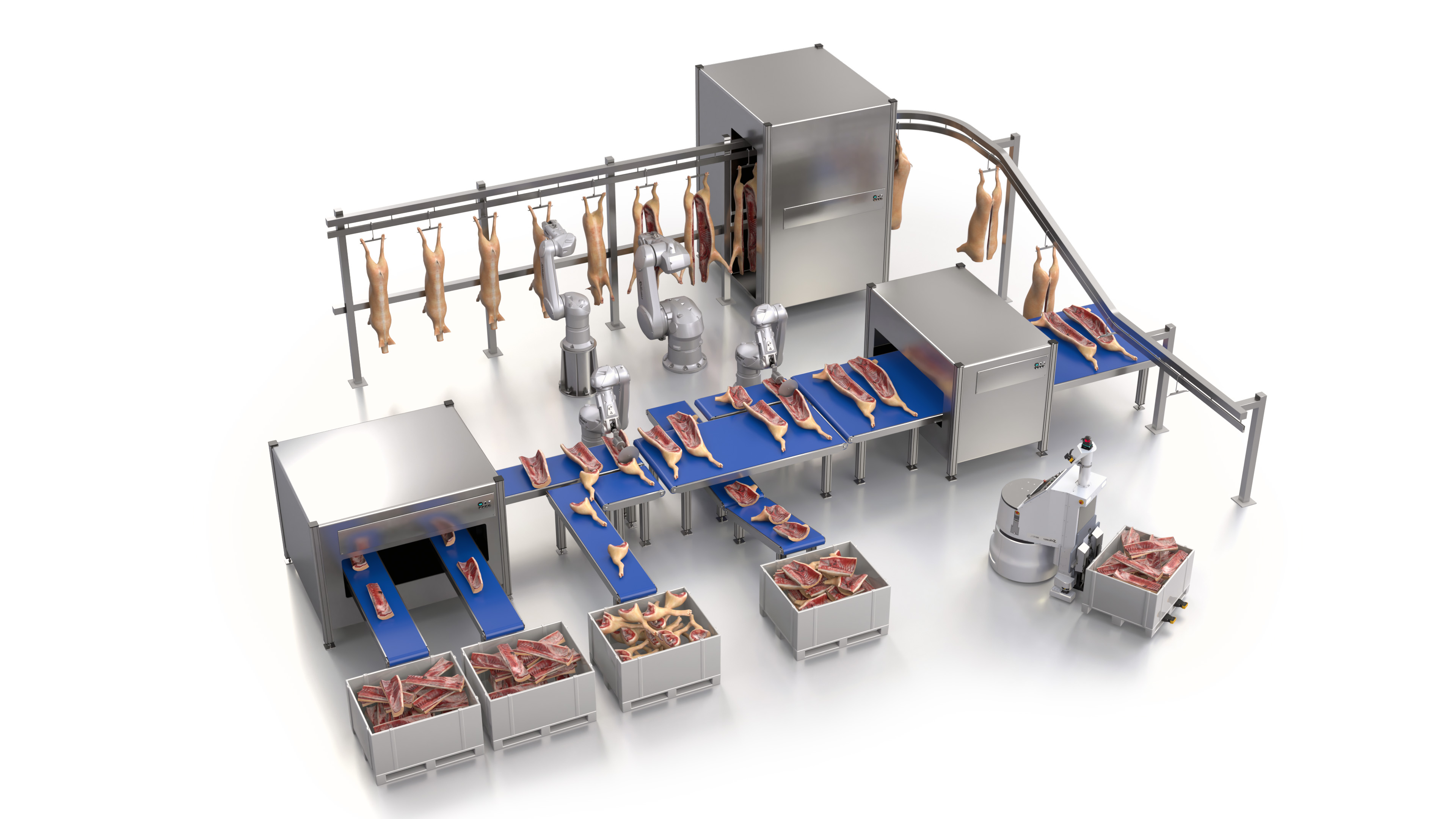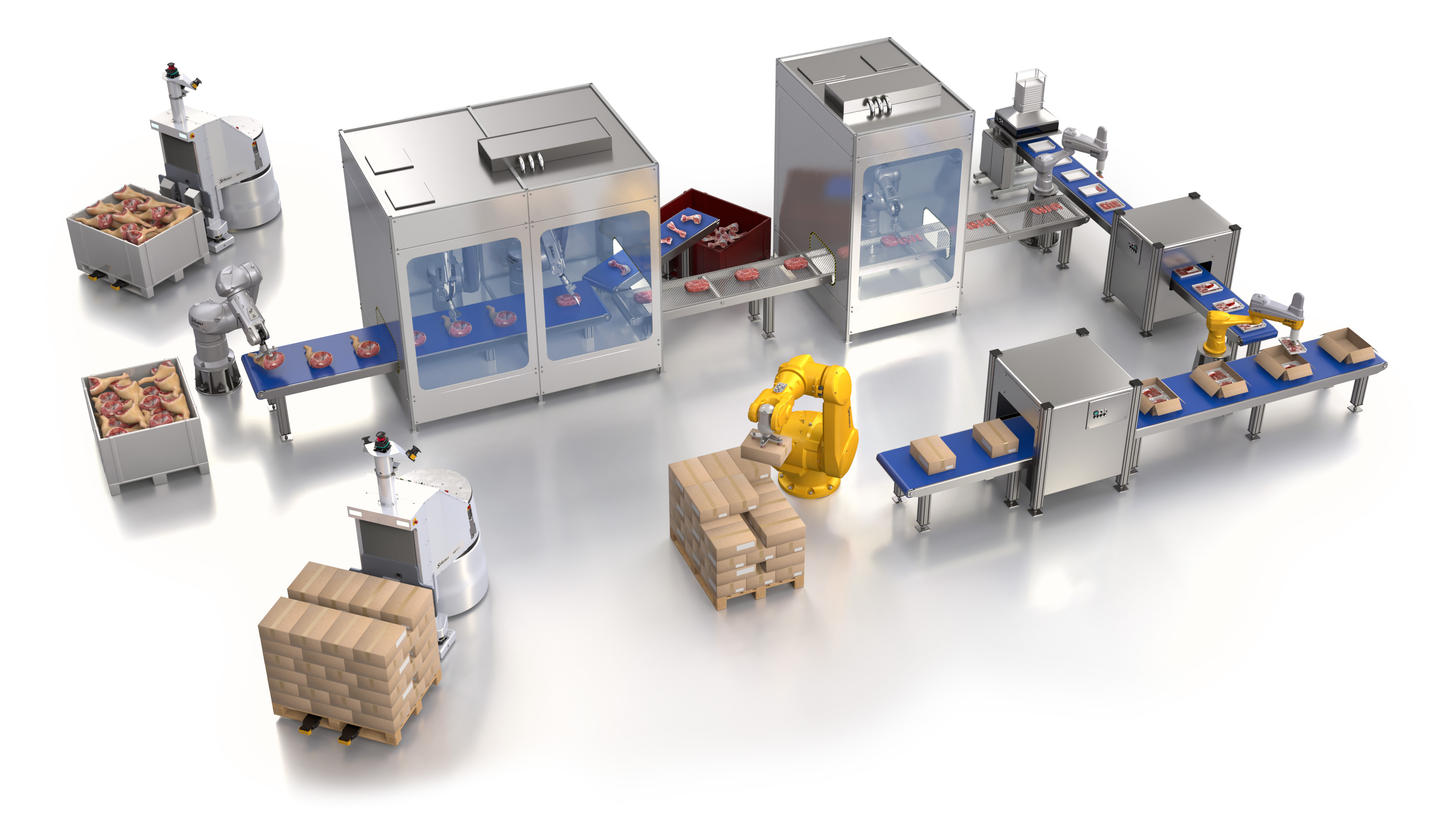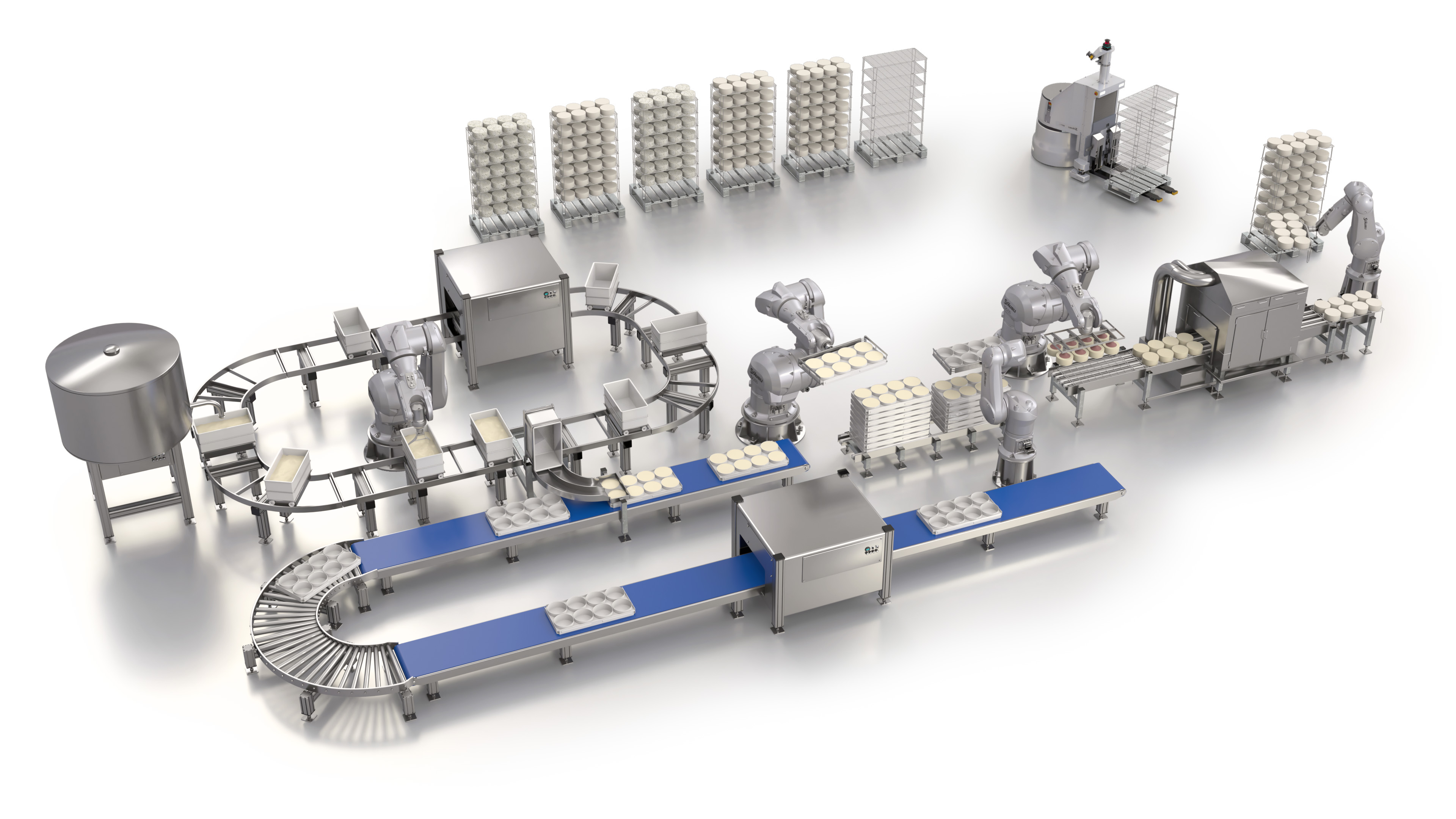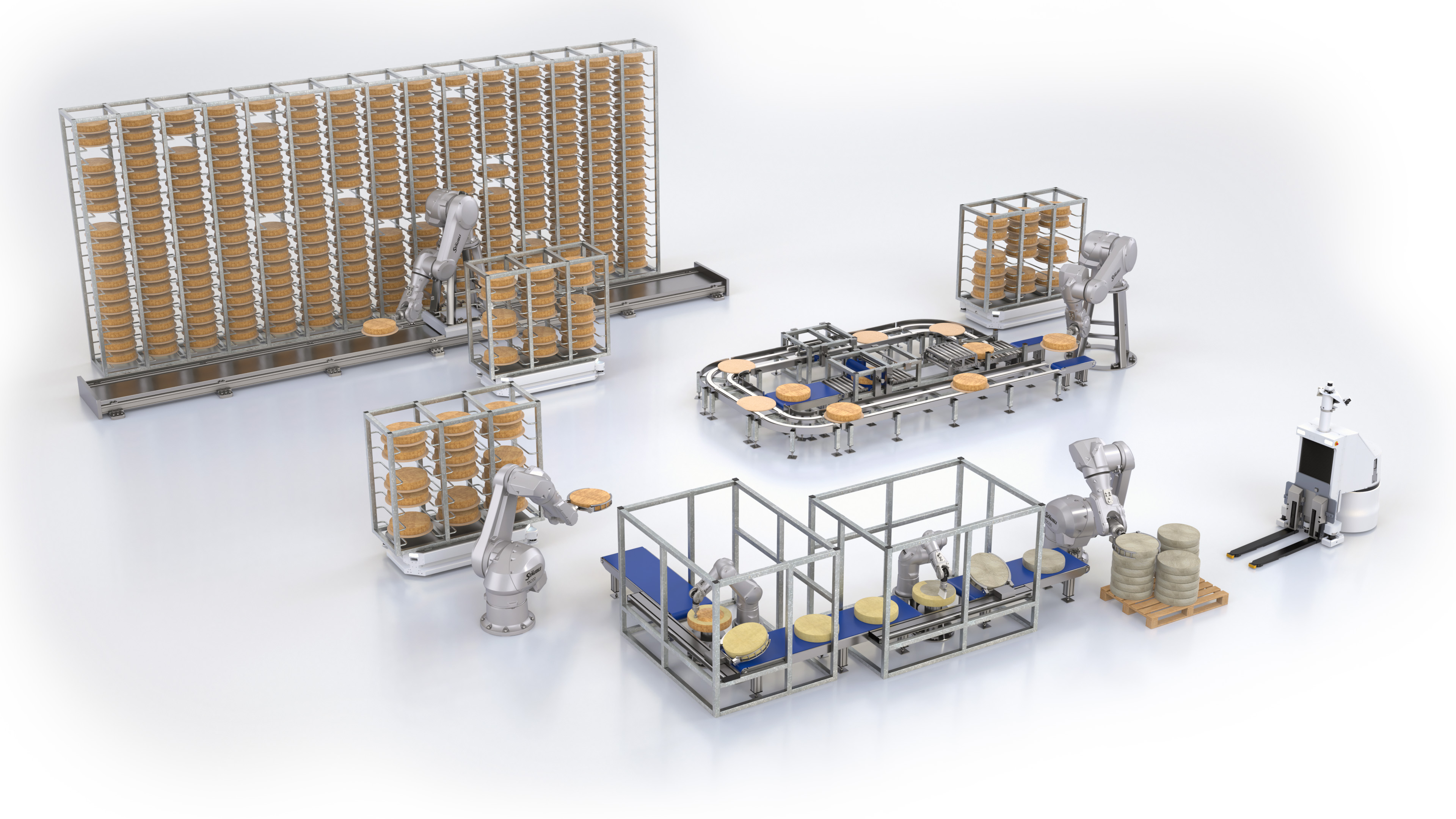 Cheese Processing
As an authorized Integrator for several of the largest Robot manufacturers, ABCO offers many benefits to customers who have a preferred brand or are open to the best product that meets their specific needs. With decades of experience ABCO has standard robotic system cells and custom to meet the regulatory requirements and environmental needs of our customers. ABCO can provide comprehensive, innovative, cost-effective solutions for you..
Typical Applications We Serve
Ready Meal Preparation
ABCO has extensive experience with complete production lines of prepared meals. We offer standard products and custom solutions to fit your application and environment.
Typical Applications We Serve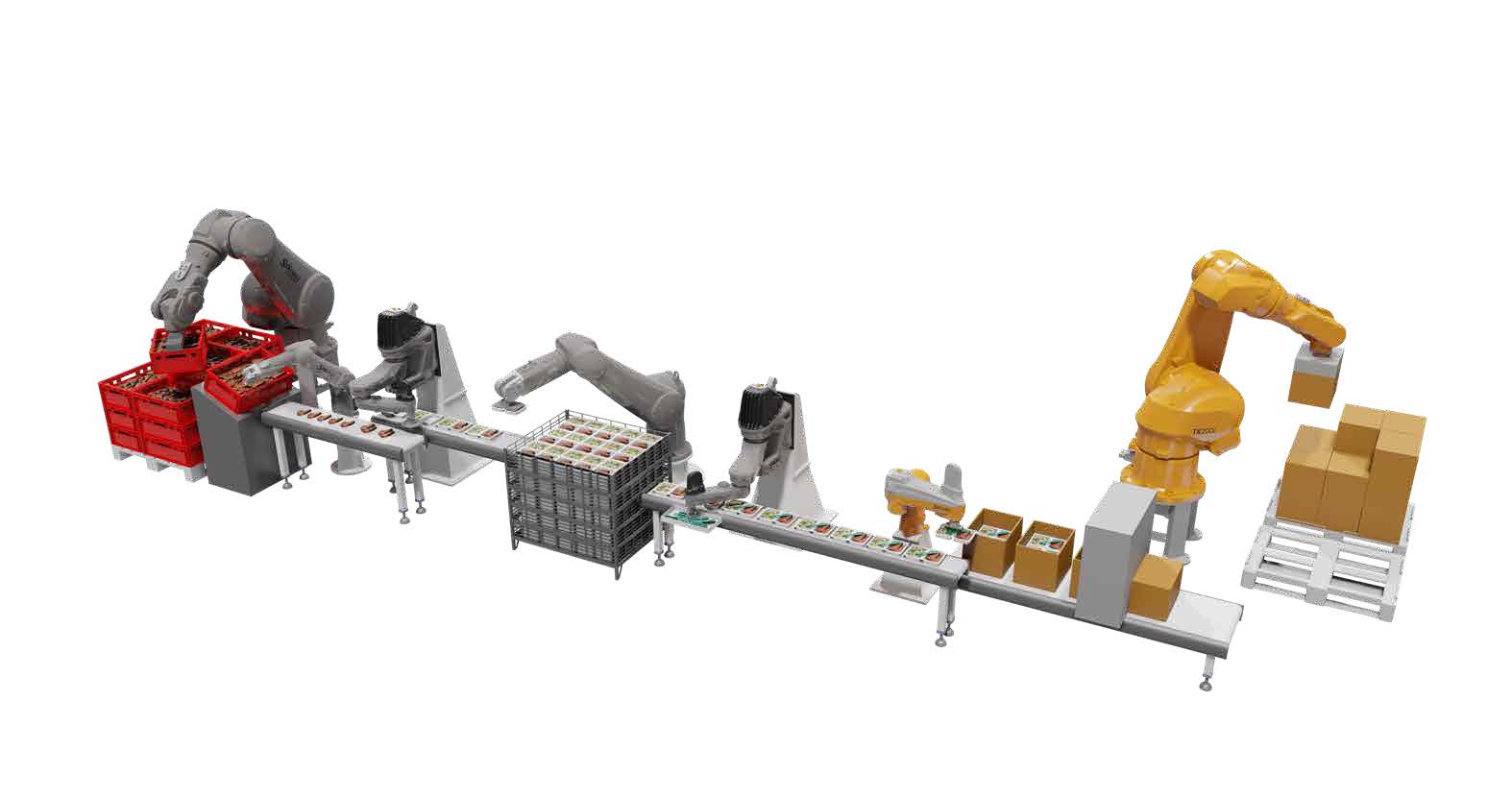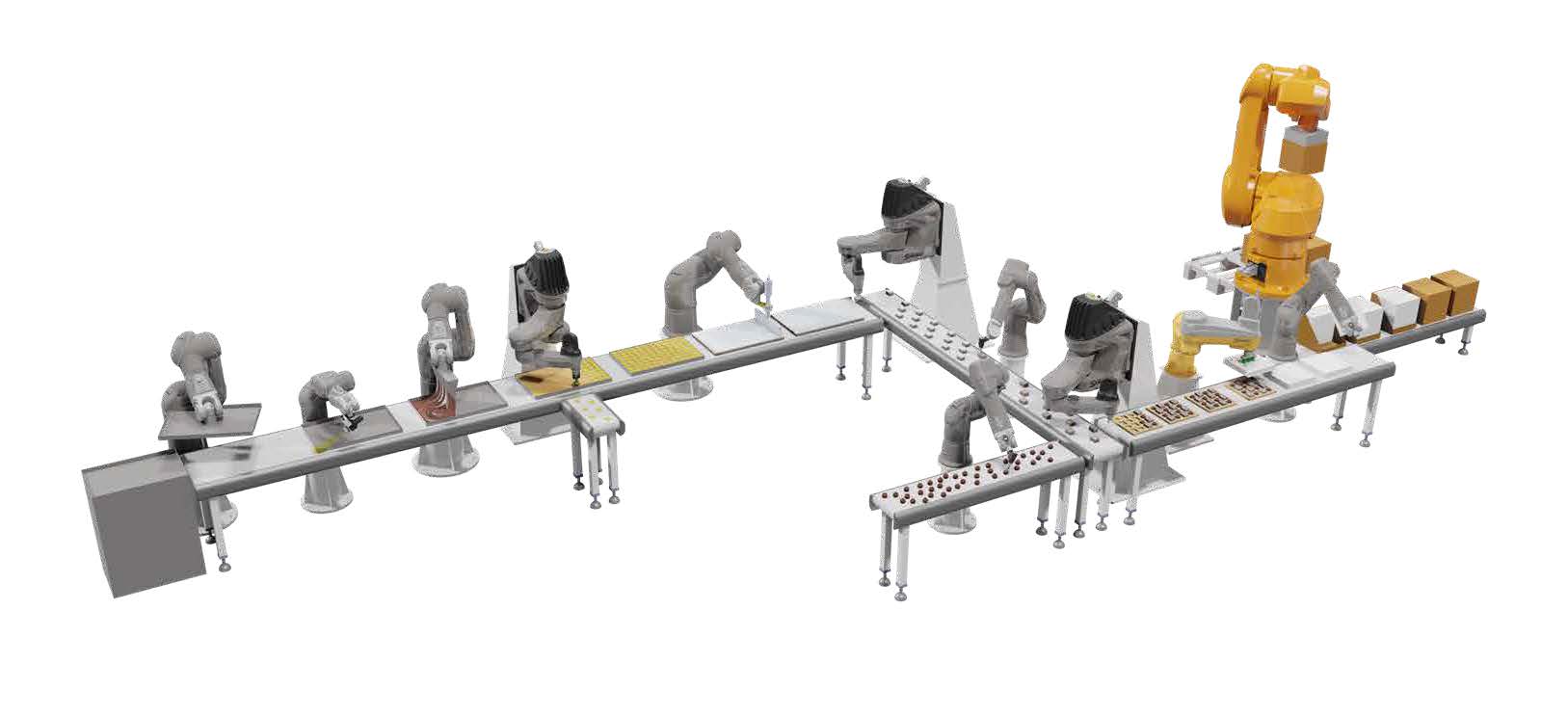 Sweets and Pastries
One of our favorite application types to work on - Sweets. Its hard not to love making something that puts smiles on peoples faces. ABCO food processing experience helps our customers improve quality, volume and profitability while bringing these delicious treats to life.
Typical Applications We Serve
Experience with Multiple Brands
ABCO has many years of experience in developing and implementing robotic systems. We can provide any form of robotics ranging from application evaluations and turnkey solutions to systems that specialize in flexible robotic work cells for accommodating short product life cycles and quick changeovers.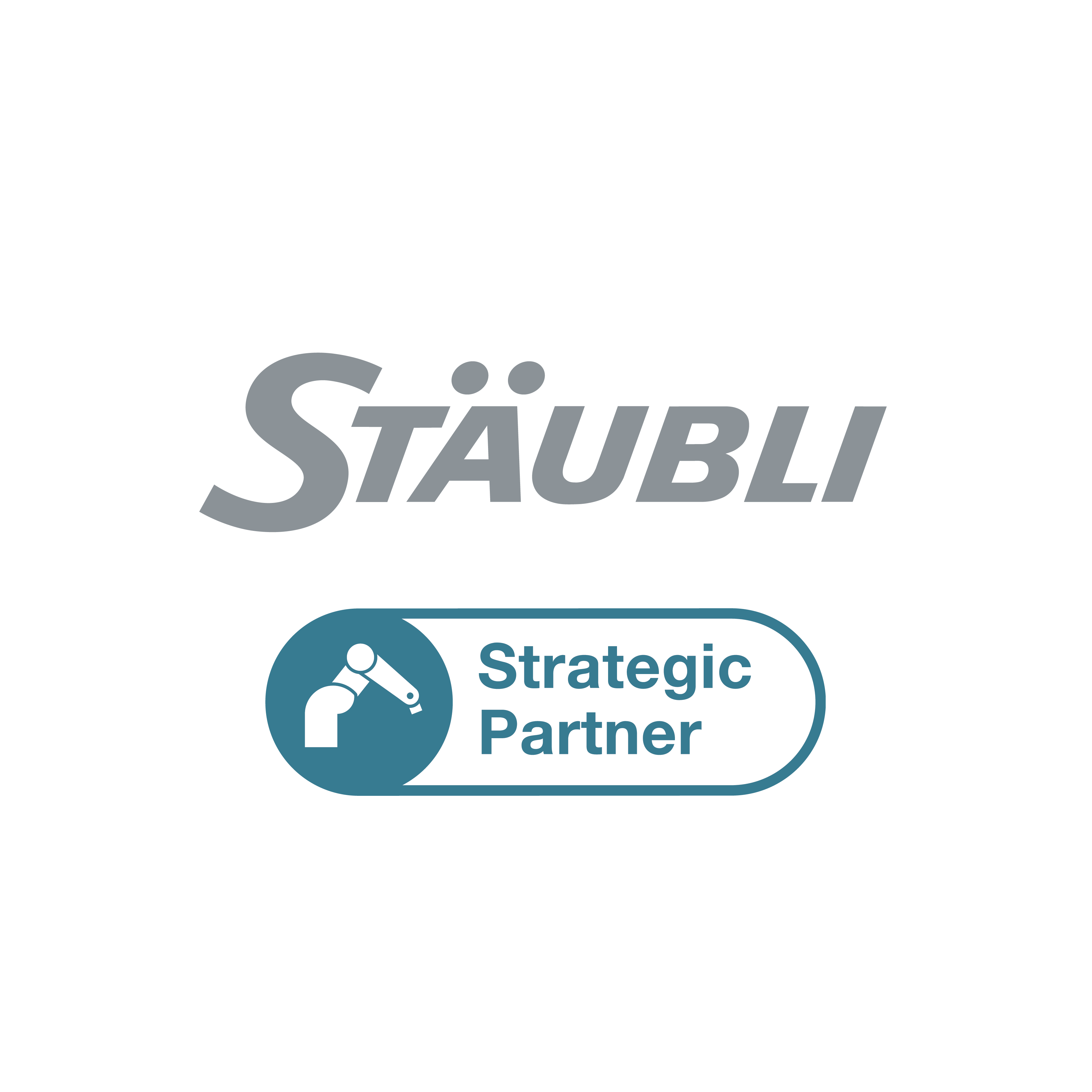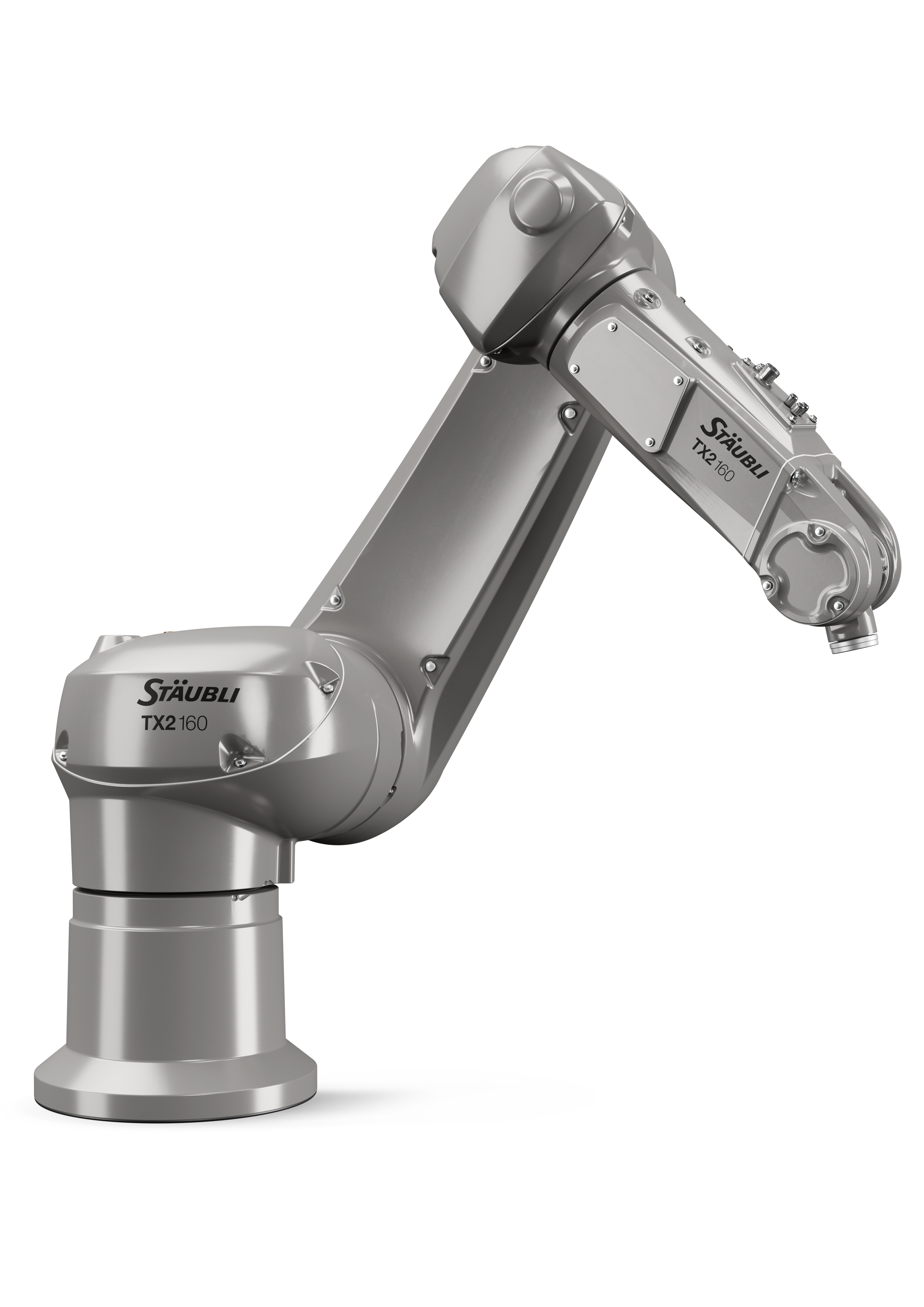 Benefits of Robot Automation
Factory automation fueled by robots provides many benefits to manufacturing companies, including higher productivity, lower costs, increased worker safety, and improved quality.


Lower Costs
With robotic systems, manufacturers can experience faster manufacturing times and increased efficiencies, which translates into producing more product in a timely manner. Over time those improved efficiencies lead to cost savings due to reduced waste, lower operational expenses, and decreased hands-on labor.
Employee Safety
Employees reap the bulk of the automation rewards. Robots can work in challenging environment, including hot, very cold, and very hazardous areas, so workers are to be exposed to any of those conditions. In addition, employees can be moved from performing tedious labor-intensive tasks to assignments that offer more engaging responsibilities.
Improved Quality
Additionally, manufacturers can see improved quality due to consistent product fabrication and quality control systems that use vision systems to continually check for defects.
Trusted by Fortune 500 Companies & Industry Leaders Since 1977