Modular Palletizing System
ABCO offers two solutions for your palletizing needs: our Modular Palletizing System or a Custom Palletizing System designed and built by our experienced team. Whether it is a single cell or complex system, ABCO has Palletizing option to fit your needs, budget and timeframe.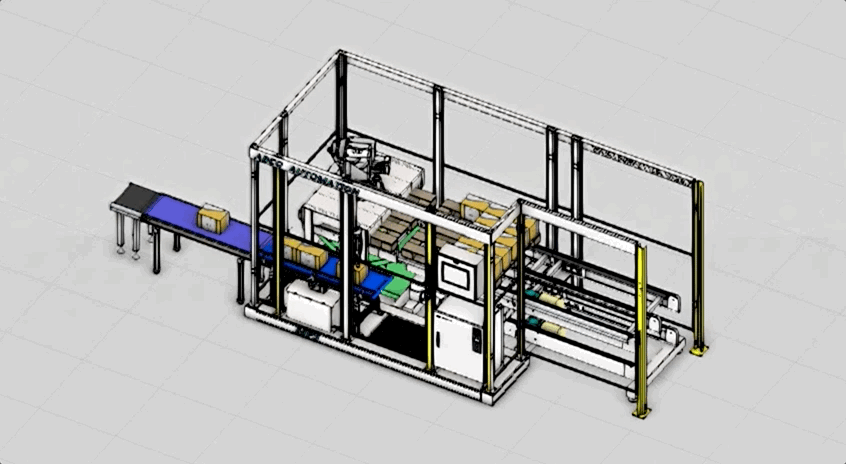 Modular Palletizing System
ABCO's cost-effective, MPS Palletizing System allows you to choose pre-engineered options to add to the MPS Base Unit for your specific application.
Features of ABCO's MPS Palletizing System
Base Footprint: (LW) 137"x 85"
Min. Case Size (LWH) 3"x 5"x 1"
Max Case Size (LWH) 20" x 18" x 18"
Ready to Ship: 6 week to 8 week***
Single power drop installation
Low energy consumption controls & drives
Built in connectivity for future use
Service and Maintenance App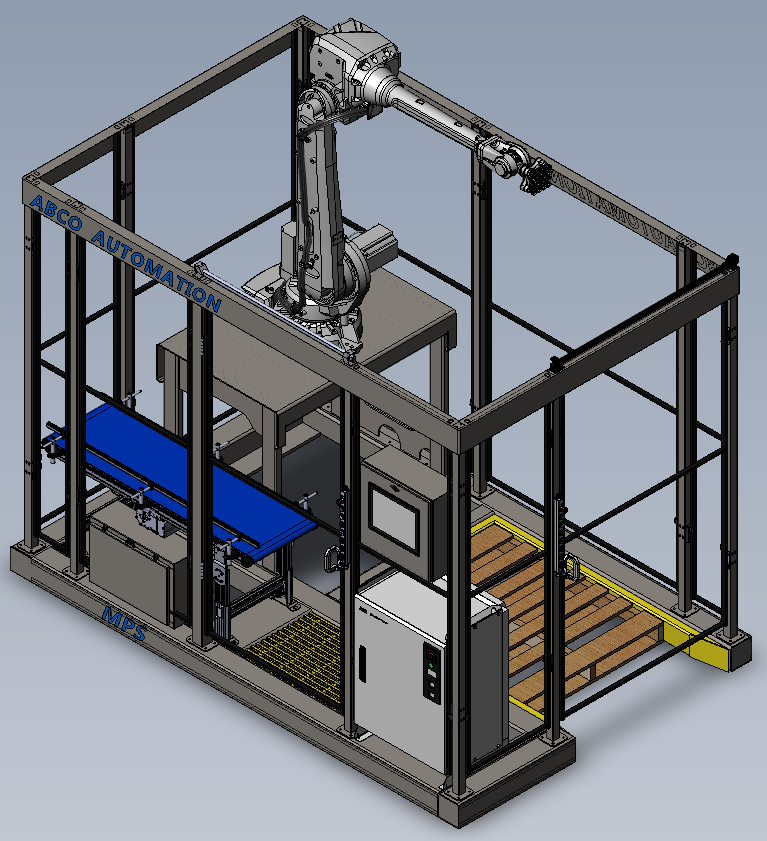 Group One Options
ABCO has pre-engineered many options for the MPS Palletizer. Choose what you want and add to your modular system.
MPS Palletizer Option Examples:
Safety Guarding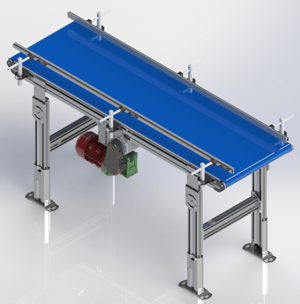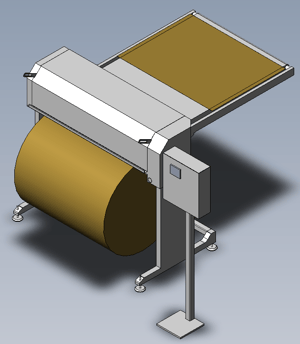 Group Two Options
These engineered options for ABCO's MPS Palletizer System are related to controls and maintenance.
Remote Performance Monitoring
Machine Learning Controls
Vision Inspection Systems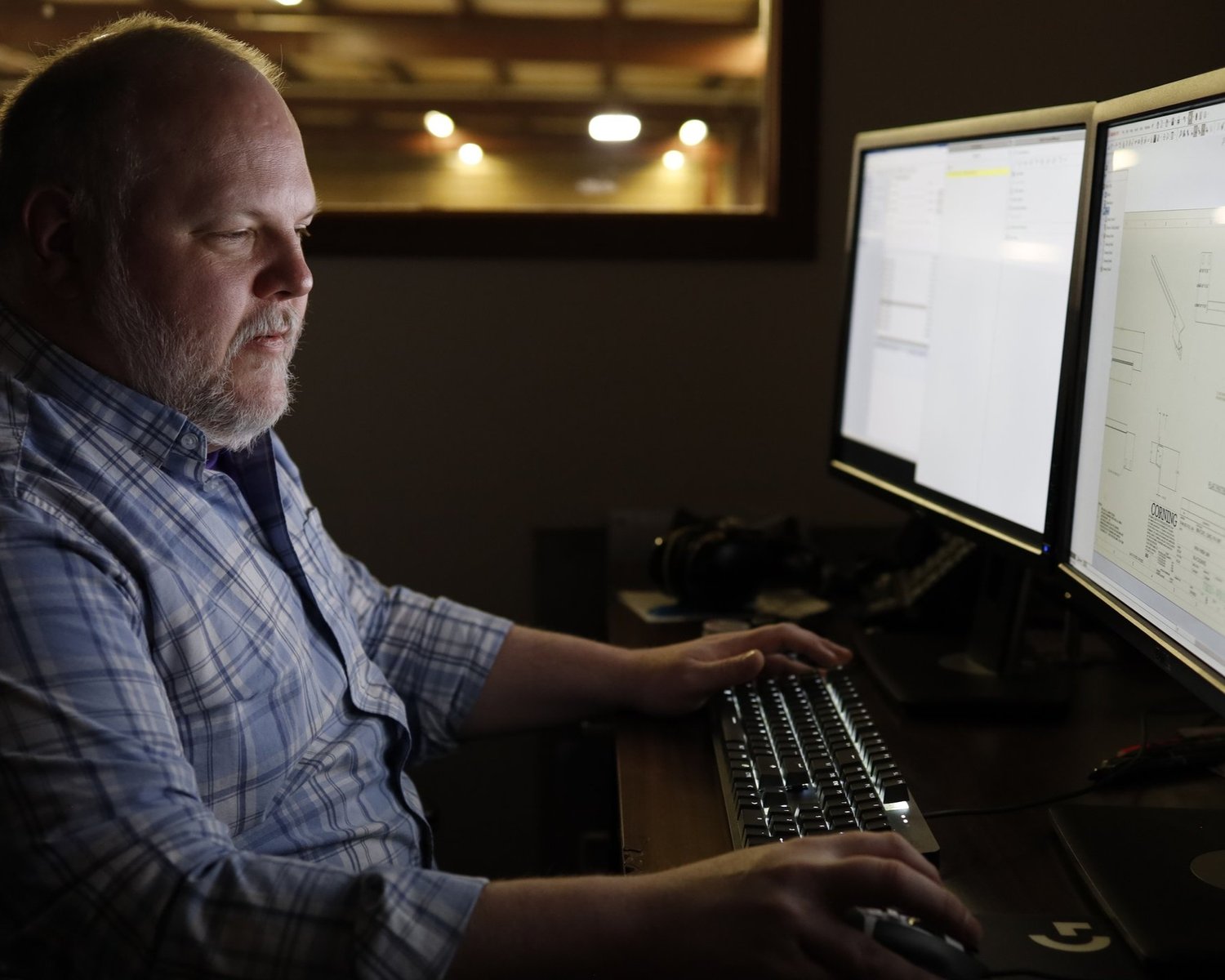 Best-in-Class Palletizing Robots
ABCO palletizing systems feature leading robotic brands. Our MPS Palletizer Systems offers two standard choices and our Custom Engineered Palletizing Systems can come with the robot of your choice
MPS Palletizing System features ABB or Staubli robots as standard options
Custom Engineered Solutions: ABB, FANUC, KUKA, STAUBLI and more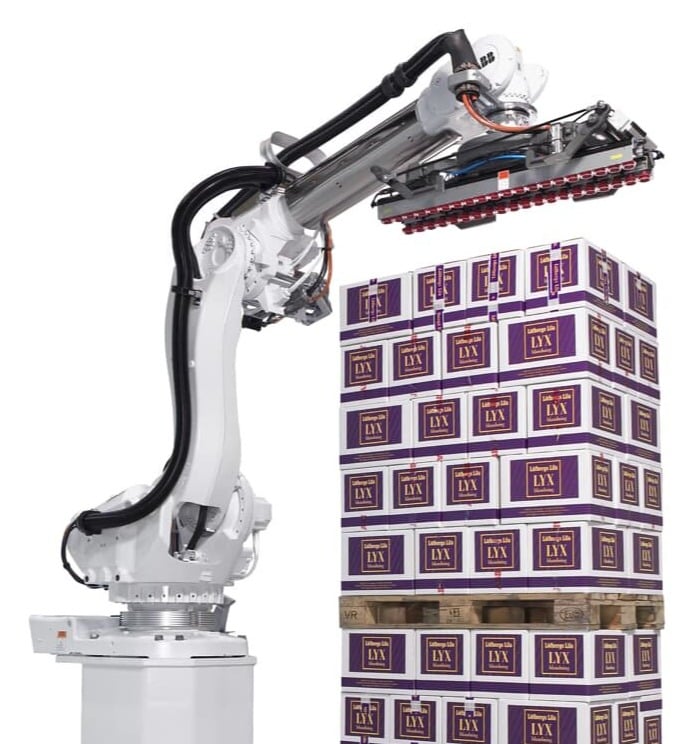 Trusted by Fortune 500 Companies & Industry Leaders Since 1977