UL Panel Shop
ABCO operates a UL Certified Panel Shop. Our experienced team of licensed electricians, controls engineers and assembly technicians allows us to manufacture control panels in quantities of 5, 10, 100 or 1000+ for our End User and OEM customers. CE marking is available as needed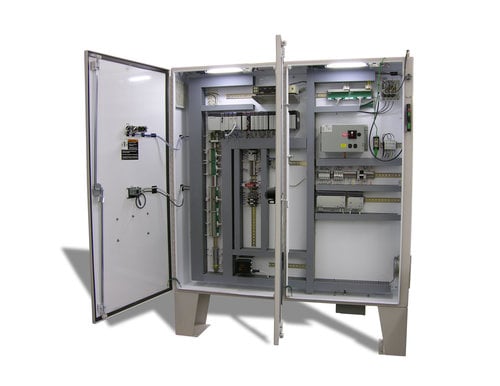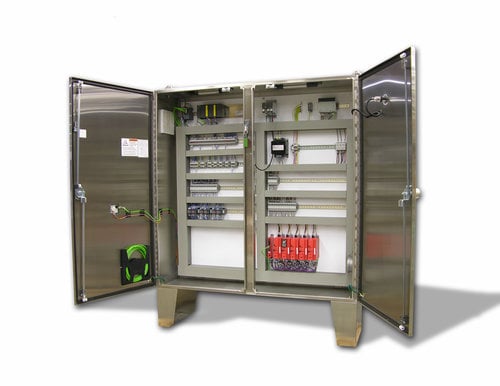 ABCO Specializes in Electrical Control Panels
ABCO has a team of licensed electricians with expertise in custom panel building and machine wiring.
ABCO operates a UL Certified Panel Shop, and additionally, CE marking is available as needed.
ABCO designs and builds all panels to UL standards, whether the panel is to be listed or not
ABCO has ability to UL list and apply the UL label to Industrial Control Panels
ABCO has multiple engineers and electricians on-staff that are UL certified
On Shoring Manufacturing to USA
Many of ABCO's customers are OEM's moving manufacturing back to the USA.
Local support and service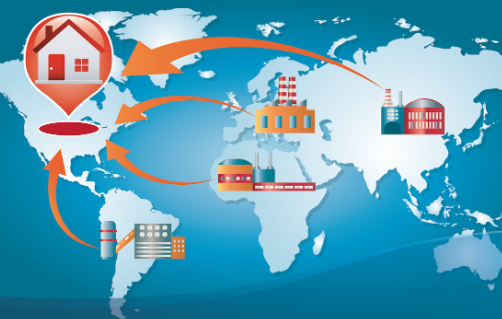 Benefits of Partnering with ABCO for Manufacturing Solutions
Higher Quality Products
ABCO has the processes, tools, experience and quality control necessary to manufacture products you would be proud to ship your customer. We offer a large team of skilled engineers, production staff as well as advanced manufacturing tools like CNC machines and precise cutting, drilling, or milling instruments.
Faster Time to Market
ABCO's advanced manufacturing tools and experience allows us to create products very. Rapid prototyping tools and CNC machining make this process even faster. You can get your product to market on schedule as we become an integrated part of your supply chain.
Resource Savings
ABCO can save you valuable resources in two ways. First, we reduce waste using techniques like lean manufacturing. We can also free up your staff's time. Rather than focusing on manufacturing details, you can put all of your efforts into branding, marketing, and other important tasks.
Reduced Labor
Working with ABCO allows you to have all of the benefits of a large workforce without having to hire workers, manage payroll, or schedule shifts.
Reduced Costs
You don't have to invest in manufacturing instruments, operators, product designers, or plant/warehouse maintenance, ABCO has it so you can keep overhead costs low.
Scalability
ABCO has the tools in place to grow with you. This means you can start small and then can scale up production without incurring significantly steeper costs.


Turn-Key, End-to-End Solutions
ABCO offers offer end-to-end services which means we can handle the entire process from start to finish. We can take care of the product design for manufacturing, material purchases, the manufacturing process itself, assembly, packaging, documentation and shipping. Keeping the entire process under one roof reduces costs and complexity.
Accurate Cost Estimates & Deadlines
An advantage of working with ABCO is that you'll know exactly what you should set aside in your budget for the entire process. We will give you a detailed cost estimate up-front. You're also less likely to run into unexpected costs or delays.
Industry-Specific Solutions
As an experienced contract manufacturer with over 40 years of experience in multiple industries, ABCO can fill in vital knowledge gaps to find niche and innovative design solutions which fit your market. Find a trustworthy company that has experience in your particular field or industry.
ABCO is Committed to Quality
ABCO's Quality Policy
Sustain profitable growth by providing a variety of automation and technical services that meet or exceed our clients' requirements.

ABCO is 100 percent committed to client satisfaction and profitable operations through continual improvement and employee ownership. We hold ourselves to ever-increasing standards of excellence in everything we do.
ISO Certification
ABCO Automation's quality management system supports the seven quality principles as defined by ISO 9000
Customer – understanding our customer needs and what it takes to meet & exceed those expectations
Leadership – establish unity of purpose and direction of the organization
Engagement – people, not machines, make quality a reality. When vision, objectives and plans are shared, everyone will be working together to benefit the organization and the customer
Process – the desired result is achieved more efficiently when activities and related resources are managed as a process
Improvement – to achieve excellence, never settle for the status quo, and always continue to improve
Decision Making – effective decisions are based on the analysis of data and information
Relationships – mutually beneficial partnerships enhances the ability of both the organization and the supplier
ABCO is committed to quality and excellence. ABCO is currently working through the ISO 9001 Certification process.
Quality Control
ABCO's specialized in-house quality lab ensures that the work produced meets or exceeds industry standards. Satisfying client requirements is essential to ABCO's continued success and a substantial reason for our 95% customer retention and repeat rate.

Our processes start with determining the client's requirements and end with a review to verify that the requirements have been fully met. Everyone involved with providing products or services to our clients is responsible for ensuring that the client requirements are well-defined, well-documented, and the final products or services meet the specified requirements.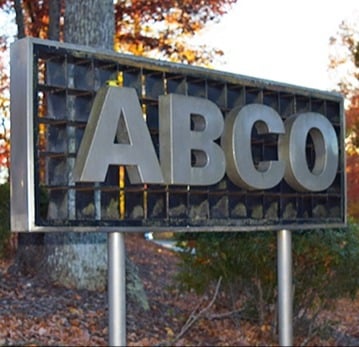 Why Choose ABCO
The main advantage of working with ABCO is that we streamlines your production, which in turn, leads to cost savings and fewer headaches. We know our trade and your industry your industry. We will walk you through each stage of production. We can help you with the design, offer advice on materials, make detailed models, prototypes, manufacture the final product, and handle everything related to assembly and shipping.

With ABCO by your side, you can solve some of your industry's most pressing challenges and become a leader in your field.