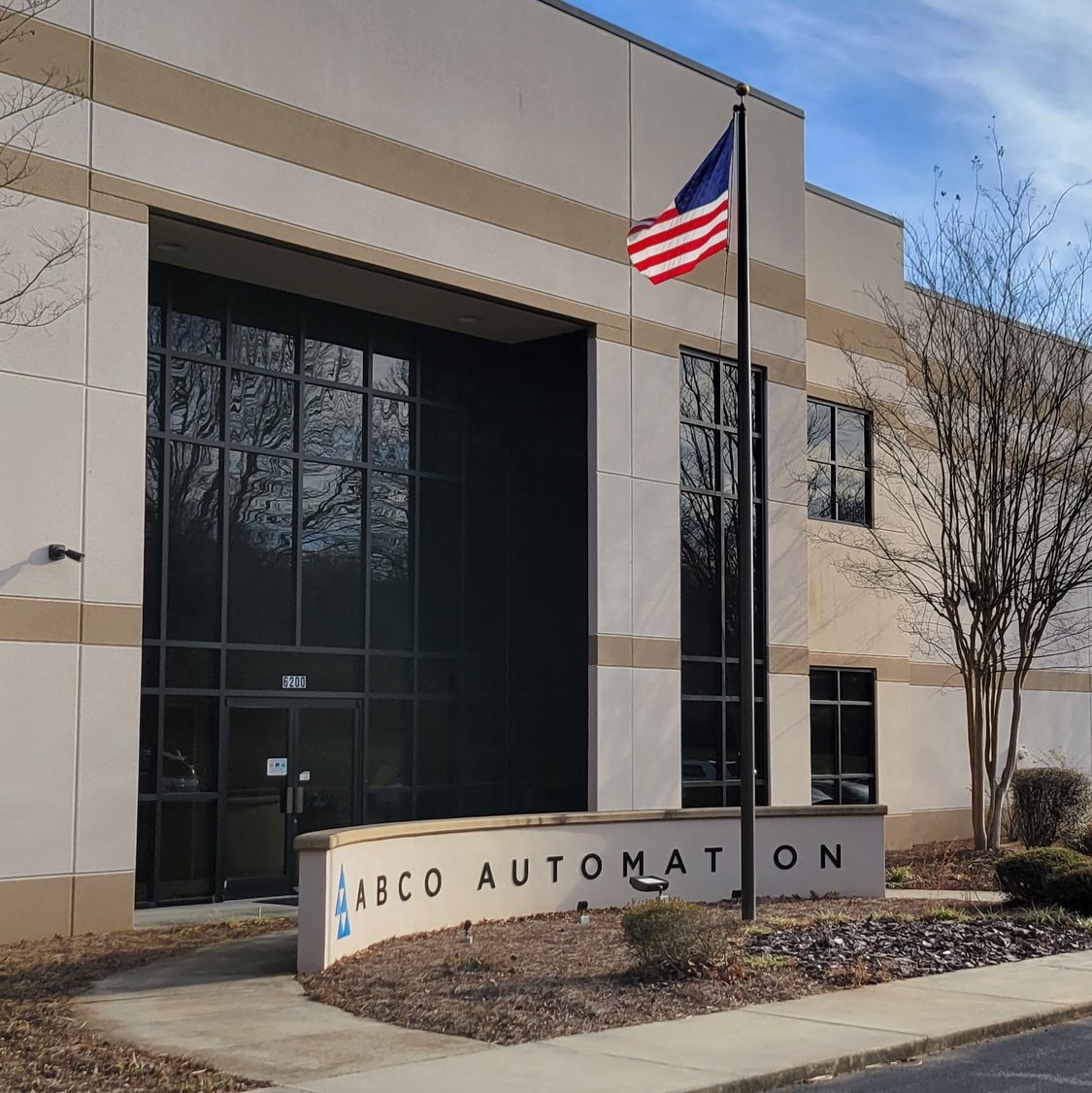 About ABCO
ABCO Automation has served our customers' automation systems, integrated robotic systems, machine builds, manufacturing services, turnkey installations, maintenance, repair, upgrades, fabrication, custom controls, mechanical and electrical system designs, material handling systems and other services since 1977.
Your All-In-One Partner for Design Build, Contract Manufacturing, Panel Building + More
A North Carolina-based, employee-owned company, we offer Robot Automation, Design Build, Build to Print and Contract Manufacturing services for the Food, Beverage, Logistics, Life Science, AgriTech, Healthcare Industries and more.
Benefits of Partnering with ABCO for Manufacturing Solutions







Turn-Key, End-to-End Solutions

Accurate Cost Estimates & Deadlines

Industry-Specific Solutions

Dedicated Team
Count on reliable Sales, Project Management, Engineering, Assembly and Field Support teams.

Strategic Partnership
Access excellent conceptual equipment and systems controls strategies for your business.

Expertise & Experience
Decades of Mechanical and Electrical engineering knowledge and capabilities



Solutions-Focused
Work with a team that thrives on complex automated machine design.

Reliable Project Management
Rely on open communication and on-time delivery without fail.

Implementation Support
We provide machine assembly and startup support to ensure your transition is smooth.

Field Support
Get the hands-on help you need with field support as a value-added service.

Comprehensive Documentation
Expect thorough and reliable documentation to cover all of the processes, automations, and fabrications we provide.

Proven Results
Work with a partner that stands behind our designs 100% of the time. Our confidence comes from decades of delivering on our promises.
Mission Statement
ABCO's mission is to provide its clients with a single source for innovative solutions, automation services, and manufacturing support that are valued contributions to their success. ABCO will exceed expectations for quality, execution, and service. We will do this in ways that develop long-term, mutually profitable client relationships. Before growth, profits, and stock values, we believe the needs of our clients and our employees must be met to achieve long-term success. At ABCO, we take great pride in our culture.

The Core Values at the Heart of Our Actions



Our clients' needs drive our business

We absolutely stand behind our work

We do the right thing, the right way… integrity and quality in everything we do

We are not content with mediocrity; we strive for excellence in all things

We work together and help each other with a minimum of politics and bureaucracy

We are excited about our potential for growth both as a company and as individuals
A Legacy of Innovative Automation
Our History
ABCO Automation was founded in 1977 by Graham Ricks. In the beginning, Graham provided electrical control systems and custom packaging equipment to Coca-Cola. As word spread throughout Coca-Cola, some of the innovations and improvements that ABCO had implemented, particularly in labeling and filling, led to considerable growth for the young business.

ABCO won significant contracts from Coca-Cola in the early 1980s supplying turnkey packaging lines in new plants and was heavily engaged in packaging improvement projects in Coca-Cola plants throughout the United States.

By the lates 80s, ABCO diversified its client base, performing controls work and building custom equipment for a broader range of manufacturers. This growth in the client base increased sales revenues and capabilities as ABCO began to go beyond packaging projects into manufacturing assembly, material handling, and inspection equipment.

In the mid-1990s, ABCO became an ESOP company. ABCO believes the open information sharing provided as an ESOP contributes to a highly motivated workforce and helps the company to achieve exceptional levels of performance.

By the early 2000s, ABCO began to offer Build to Print equipment manufacturing programs. Since its inception, Build to Print has been ABCO's fastest growing service. The company is proud to be selected to build technologically advanced equipment for industries where quality is paramount.


Schedule your visit to ABCO Automation today!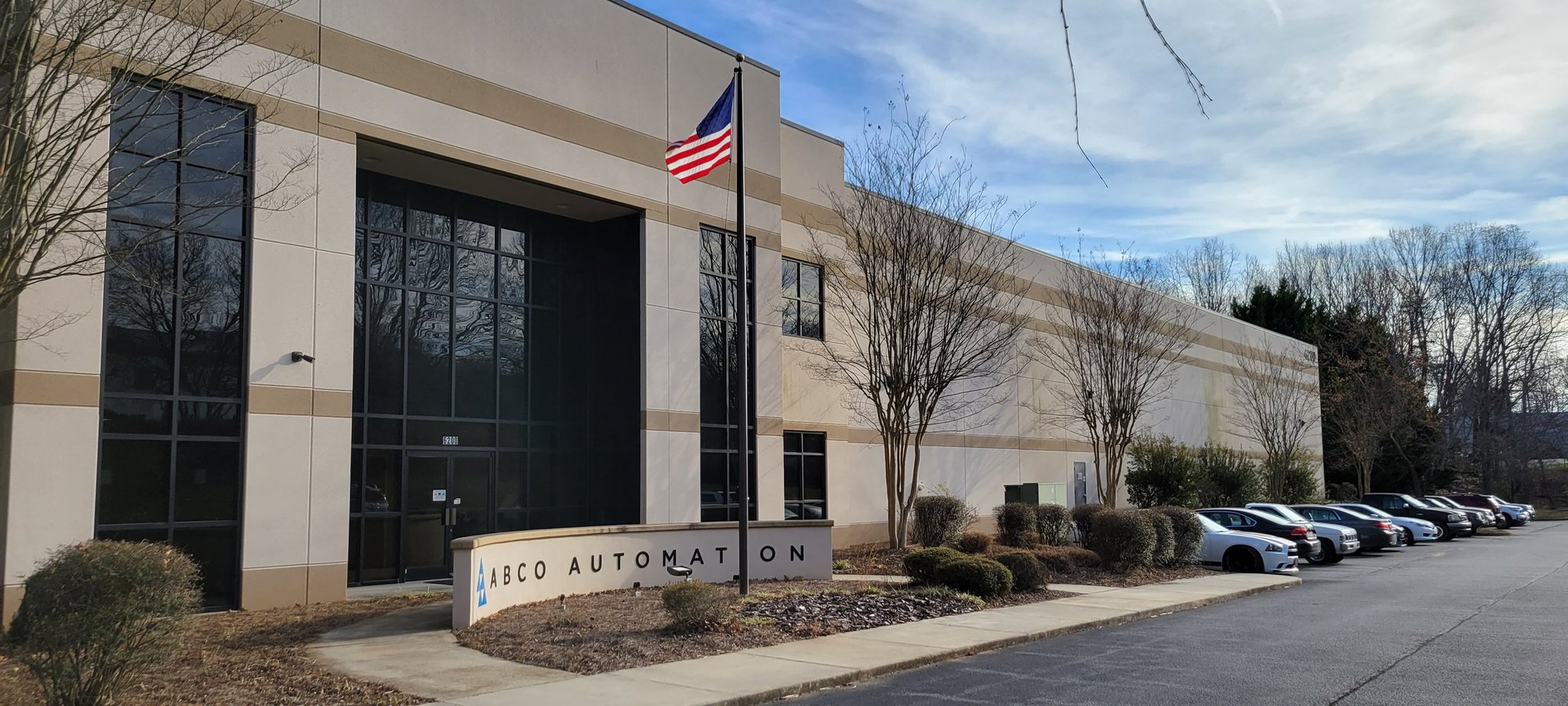 ABCO Automation, Inc.
6202 Technology Drive
Browns Summit, NC 27214
Design Build Complex
6202 Technology Drive
Browns Summit, NC 27214
Contract Manufacturing & Assembly Center
6200 Corporate Park Drive
Browns Summit, NC 27214